Mortgage
MANAGER of Wealth Recommends Omar K. Smith of Great Oak Lending Partners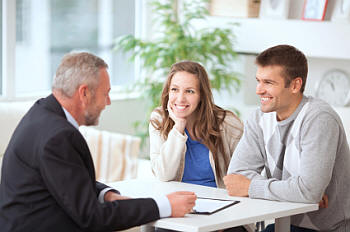 At Great Oak Lending Partners, we pride ourselves on finding the right loan to meet each client's needs. Whether you are refinancing, purchasing, building your very first home, or buying investment properties or vacation homes, our staff of qualified professionals will work with you to secure the financing that best suits your goals. As your on-going advisor, we will also keep you abreast of interest rates and make refinancing recommendations in addition to providing you with excellent service.
Our proactive approach has saved our clients hundreds of dollars each month, allowing them to use their hard-earned money elsewhere.
 Great Oak Lending Partners' core values include:
Clear Communication
Trusted Resource
Simple, Speedy Solutions
Complete Satisfaction
Trusted Resource
For years the business community has turned to Great Oak lending Partners as a trusted colleague to whom they can refer clients. By building strong ties in both our industry and community, we are well equipped to meet our clients' full range of needs.
Simple, Speedy Solutions
Great Oak Lending Partners consistently and efficiently services clients across the nation. We strive to close loans in 7-45 days.
Complete Satisfaction
Our ultimate goal is for you to be happy with the choices you've made in working with us. Therefore, Great Oak Lending Partners guarantees 110% client satisfaction. We encourage you to contact us with any questions you may have, with no obligation whatsoever.
For more information contact:
Omar K. Smith – Loan Officer'
1920 Greenspring Drive
Suite 160, Timonium, MD 21093
Direct: 443-271 5952
fax: 866-392-5805
Toll free 877-484-2717
email : osmith@greatoaklending.com